SRINAGAR: An amount of Rs 63 crore would be utilised for development of various tourism- related infrastructure in 20 Tourism Development Authorities across Jammu and Kashmir during current fiscal.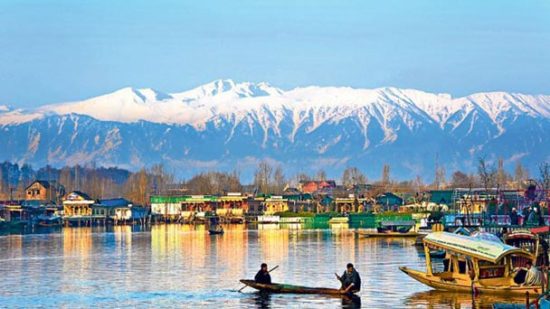 This information was given by Minister for Education Naeem Akhter in the Legislative Assembly in reply to a question by Ranbir Singh Pathania.
The Minister said the focus of the CAPEX Budget would remain on completion/augmentation of ongoing approved works and strengthening of existing infrastructure at all tourist destinations of the state.
He said since the creation of Surinsar-Mansar Development Authority Rs 20.24 crore out of total allocation of Rs 23.20 crore have been incurred on the creation of different tourist-related infrastructure in the jurisdiction of the Authority.
Mr Akhter said Union Ministry of Tourism has also sanctioned two projects of Rs 9.37 crore for development of tourist infrastructure at Surinsar and Mansar tourism spots against which Rs 2.24 crore has been utilized.
To make Surinsar-Mansar a prime tourist destination under Prime Minister's Special Package, the Minister said that the government has a proposal to develop Surinsar-Mansar-Uttarbehni circuit at a cost of Rs 74.05 crore for the creation of different facilities for pilgrimage tourism. However, he said there is no proposal for the establishment of Tourism Development Authority for Ramnagar.
He however said tourist infrastructure worth Rs 94 lakh has been developed at potential spots in Ramnagar area by the Tourism Department from time to time.
The Minister said almost all TDAs have adopted e-tendering, adding that there is no violation of financial code and no loss has been caused to the State exchequer.
In reply to another question by Jewan Lal, the Minister said that the proposal for the creation of TDA at Basohli is under consideration of the Government.
He said in this regard, deliberations with various stakeholders are being held and the modalities of creation are being worked out. Mr Akhter said there is no proposal for the creation of Development Authorities at Bani and Billawar areas. He said the tourism potential of these areas are being tapped though Lakhanpor-Sarthal Tourism Development Authority and by the Department of Tourism. (UNI)