Satra Group Launches 41 storeyTower : "Satra Mahavir Ville" Matunga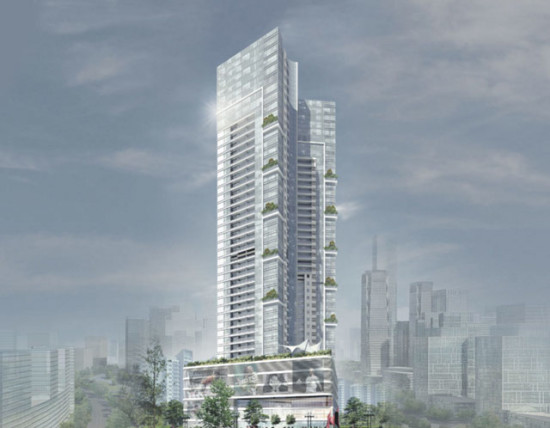 Mumbai: Satra Group has launched the new residential project at Matunga, Mumbai named as Satra Mahavir Ville. The Project is a Multi Story Luxury Apartment developed within approx 1.35 Acres of Land (1 High Rise Luxury Tower).
Satra Group, one of the leading developers in the real estate industry in India launches its one of the finest luxurious residential apartment Satra Mahavir Ville in Matunga(CR), Mumbai. The project comprises of 2/2.5/3 BHK and customizable 4 & 5 BHK Luxury apartments with world class amenities. Satra Mahavir Ville is among the best housing project, the group has started its bookings on the auspicious day of Gudi padwa. The Project is located at one of the booming locality; heart of downtown Matunga, Mumbai.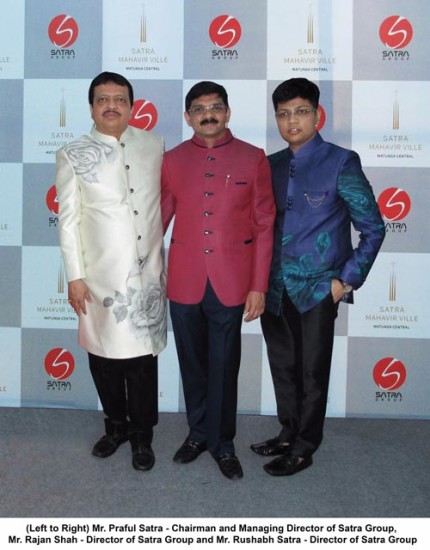 Matunga is fast growing to be a gem in the heart of the city. Located in the central suburbs, the area enjoys advantageous proximity to Central Suburbs, Matunga Railway Station and 5 minutes from Dadar, is a prominent location for convenient connectivity in the city. It is close to the city's commercial destination, i.e. Lower Parel. Strategic location advantage: The International Airport is only a 35 minute drive away. One can access renowned clubs and gymkhanas that are close in vicinity, major dine out places are only a few minutes away. It is at the centre of everything that you would want to be, hence becoming the most favoured destination for both investors and home seekers.
Commenting on the launch of Satra Mahavir Ville, Mr. Praful Satra, the Chairman and Managing Director, Satra Group said," Satra Mahavir Ville is my pride. This place has endowed me with unconditional love and warmth. Over the years it has been my dream to do something remarkable for this humble place, which has given me so much. Today, the vision is taking shape in form of a one-of-a-kind landmark that will engrave a unique identity for the Mahavir compound. This is one of our most luxurious projects. This is a proposed 41 storey tower which consist of has world class luxury amenities to suit the upward living quotient. We have designed and taken into consideration safety as our top most priority."
This Mahavir Ville is a luxury project which offers world class amenities like the amazing podium recreation zone located above on the 5thpodium level where people of every age can come to relax and enjoy. It has an Enjoyment zone which includes a Lap Pool, a Kids Pool, a Jacuzzi, a Pool Desk and a Sunken Pool with a Juice Bar. A Resting Area which has: A Lounge Area, a Barbecue Pavilion, a Seating Alcove and a Café Lounge.Health related activities for adults and children include a Jogging/ Walking track, a Multipurpose Gymnasium, a Yoga Deck and a Kid's Play Area. Birthdays, parties and get together's can be celebrated with enthusiasm at 3 different locations that Mahavir Ville is offering, i.e. the Open Lawn, the Mound Garden or the Party Lawn.
Satra Group Launches 41 storey Tower