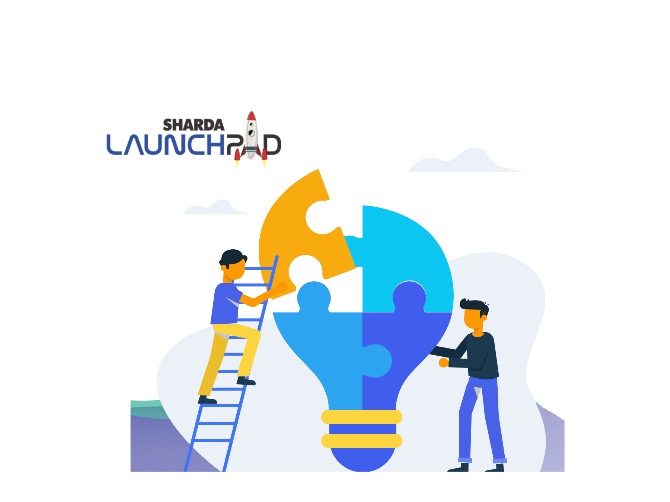 Sharda Launchpad Federation by Sharda University Partners with FigFax to Launch Sharda Global Food and Beverages Accelerator
–        The accelerator program is set to mentor and fast-track over 50 promising food brands in India
–        Prototype/MVP, Early Traction, and Scale-up All startups can participate
Noida, September 25, 2023: Sharda Launchpad Federation, a business incubator and accelerator by a renowned educational institution Sharda University embarks on its commitment to fostering innovation and growth, is proud to announce a strategic partnership with FigFax (SnackFax) to launch Sharda Global Food and Beverages Accelerator. The program is set to mentor and fast-track over 50 promising food brands under India's 1st F&B Accelerator in the next year.
Inviting entrepreneurs and startups in the food sector to seize this opportunity, Sharda Launchpad commenced registrations on 23rdSeptember. This program is open to a wide spectrum of businesses, including those in food processing, dairy and mechanization, quick-service restaurants (QSR), dining establishments, poultry, logistics, warehousing, infrastructure and mechanization, packaging, beverages, and more. The selection process is set to be highly competitive, with only 20 startups advancing to the next round in the 1st Cohort.
In a dynamic and ever-evolving Indian food and beverage sector, startups and emerging brands often face hurdles when accessing the resources and mentorship needed to scale effectively. Recognizing this gap, Sharda University and FigFax have joined forces to revolutionize the food industry in North India. As a promoter of Sharda Launchpad, the university is committed to nurturing entrepreneurship and innovation in the food industry. The collaboration will provide financial support, access to seasoned mentors, and personalized acceleration programs tailored to address the unique challenges faced by food businesses in North India.
On this association,Vice Chancellor of Sharda University, expressed, "Sharda Launchpad, in collaboration with FigFax, embodies Sharda University's unwavering commitment to fostering entrepreneurship in North India's food industry. We envision it as a beacon of hope for aspiring food entrepreneurs, offering them the tools, mentorship, and funding needed to thrive in this vibrant sector. With a shared commitment to innovation and growth, we believe that Sharda Launchpad will be a perfect recipe for startup success as well as economic development in the region, creating a lasting impact on the food business landscape."
Ashu Agrawal, Founder and CEO of FigFax, affirmed, "In the world of entrepreneurship, the challenge for budding foodpreneurs has always been accessing the right resources and mentorship to turn their dreams into reality. Our tie-up with Sharda University aims to address this gap head-on. For entrepreneurs, this collaboration is fantastic news as it offers them a golden opportunity to spice up their businesses and lead a revolution in the food industry. We extend a warm invitation to all aspiring food business owners to join us on this exciting journey."
Startups and emerging food brands participating in Sharda Launchpad can anticipate a multitude of benefits. This collaboration will provide financial support, access to seasoned mentors, and personalized acceleration programs, all tailored to address the unique challenges faced by food businesses in North India. The partnership aims to equip startups with the knowledge and tools needed to scale their businesses successfully, covering aspects such as product development, marketing strategies, financial management, and more. Furthermore, Sharda Launchpad will cultivate a collaborative community of food entrepreneurs, encouraging the exchange of ideas and best practices.
Startups willing to register for this program can visit at https://launchpad.sharda.ac.in/food-accelerator and register for this specially curated accelerator program.
About FigFax
Figfax is a dedicated platform with a focus on supporting the growth of the food and beverage industry through strategic investments and unwavering commitment to innovation. The platform stands at the forefront of fostering sustainable growth in the sector.
Figfax aims to empower Food businesses to innovate, expand, and captivate taste buds not just in India but across the globe.
For more Details: www.figfax.com
About Sharda
Sharda University established Sharda Launchpad Federation, a section 8 company registered under the Companies Act 2013, as a centre for entrepreneurship development with a commitment to contribute to the enhancement of the entrepreneurial skills among aspiring entrepreneurs and startup founders and to "Help people help themselves" through innovation and entrepreneurship. Sharda Launchpad provides a platform for new and emerging small and medium – scale enterprise through its ecosystem connect necessary for the development and management of the enterprise. Passionate and visionary innovators working on large impact scalable business ideas are mentored with multiple opportunities enabling them to become successful entrepreneurs.
Website:https://launchpad.sharda.ac.in/food-accelerator
LinkedIn: https://www.linkedin.com/in/innovationsforimpact-slpf-0a08571bb
Twitter: https://twitter.com/ShardaLaunchpad
Read More Articles on Estrade Education
Sharda Launchpad Federation by Sharda University Partners with FigFax to Launch Sharda Global Food and Beverages Accelerator