Real Estate Builders & Developers Shubhashish Homes treats employees with Annual Trip to Dubai under employee wellness program

8th May 2023, New Delhi: Shubhashish Homes, a renowned real estate company, recently returned from its annual excursion to Dubai. The trip has become a beloved tradition for the company, offering employees an opportunity to bond, create lasting memories, and explore one of the world's most stunning cities. The annual Dubai trip is intended to reward and celebrate the team's successful achievement of the company's annual sales target.
From the moment the team landed, they were greeted with warm sunshine and breathtaking scenery. The itinerary was jam-packed with exciting activities, including team-building exercises and cultural experiences. The team had the chance to visit some of Dubai's most iconic landmarks, including the Burj Khalifa, Miracle Garden, Lost Chambers – Atlantis, Future Museum, IMG World, Dubai Marina, and the Mall of Emirates, and even enjoyed some time at the JBR Beach and Private Yacht for uncompromising bliss.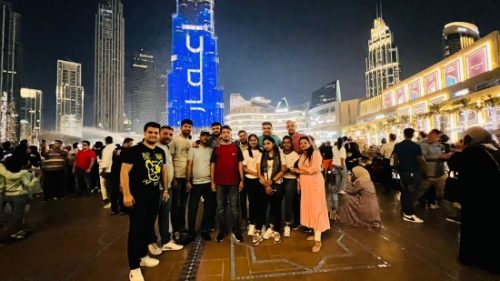 Shubhashish Homes believes that investing in the well-being and happiness of its team is crucial to its success as a company. The annual trip to Dubai is just one of the many ways that the company strives to create a positive and supportive company culture that fosters growth, collaboration, and mutual respect.
The team returned from the trip feeling refreshed, energized, and even more motivated to continue providing exceptional service to their clients. Shubhashish Homes is already looking forward to next year's excursion and the opportunity to create even more unforgettable memories.
Read More Articles on Estrade Lifestyle
Read More Articles on Estrade Real Estate
Real Estate Builders & Developers Shubhashish Homes treats employees with Annual Trip to Dubai under employee wellness program