SPARSH Touch of Elegance offers today's generation of Men with a stylish accessory that would make them stand out amongst the crowd. Taj Mahal, one of the wonders of the world, is now replicated into a "The Vintage Taj Mahal Cufflink"  for men by SPARSH Touch of Elegance.  A unique accessory to give today's men a sophisticated & stylish look. This fantastic pair of Cufflink is the perfect accessory for gifting or parties.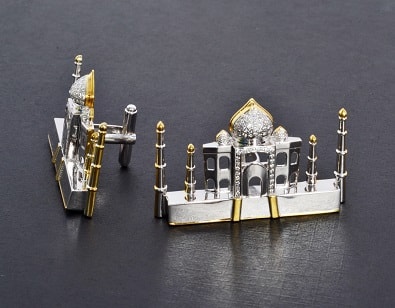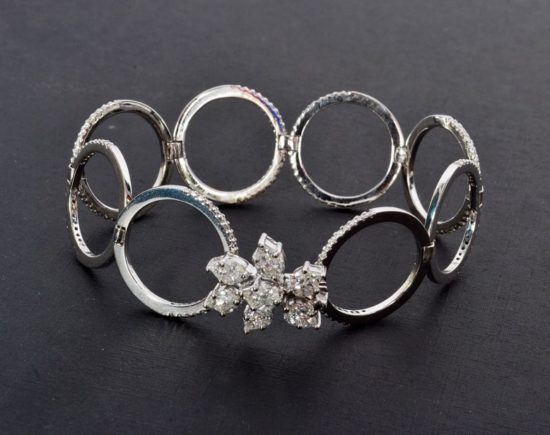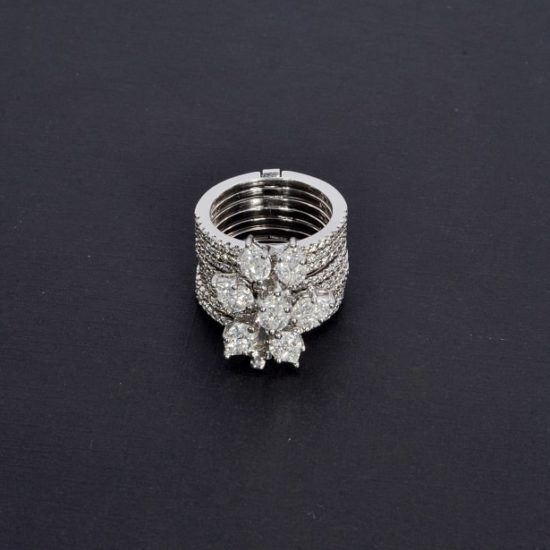 Very versatile by nature, this modular ring which can be extended to a bracelet is sure to charm any fashion conscious women. Expertly crafted with rhodium, set with shimmering round diamonds, marquise, and pear shaped diamond, evokes the iconic elegance of the time. "Diamond Ring Cum Bracelet", offered in two styles will complement every outfit, making one stand out in the crowd.  Make a bold style statement with this fabulously designed Modular diamond jewellery by SPARSH Touch of Elegance.
About 'SPARSH Touch of Elegance'
SPARSH Touch of Elegance is an exclusive diamond jewellery brand that has hallmarked products by BIS.
The brand is well- known for jewellery that creates impression with its sheer elegance.
The SPARSH Touch of Elegance collection offers diamond jewellery in 18 karat gold. SPARSH Touch of Elegance also has an exclusive collection designed for special mood & occasions.  The collection incorporates precious gemstones like glittering diamonds, deep reddish rubies, green emeralds, and cool blue sapphires to semi-precious stones like peridot, turquoise, topaz, and tourmaline.
SPARSH Touch of Elegance issues certificate of purity and authenticity with its each delicately crafted masterpiece products.
SPARSH Touch of Elegance, the jewellery collection, shall leave you spellbound with its intricate designs and precision craftsmanship.
SPARSH Launches Elegant Cufflink for Men and Women