Surat, Rajkot Top The List Of Cleanest Railway Stations In India, New Delhi Comes Last
Suresh Prabhu is making all the dedicated efforts to ensure that the Indian Railways gets a brand new face and image.
The report was released by Suresh Prabhu and according to that survey,
Here are the top cleanest railway stations:
Surat
Rajkot
Bilaspur, Chattisgarh
Solapur
Mumbai Central
Chandigarh
Some of the dirty stations are:
Guwahati
Hazrat Nizamuddin (Delhi)
Sealdah (West Bengal)
Kanpur Central (UP)
Bhopal (Madhya Pradesh)
Muzaffarpur (Bihar)
And at the bottom of the list are the following
Bhopal
Muzaffarpur
Thrissur
Raipur
Varanasi
Delhi
Suresh Prabhu informed that this survey was conducted because of the budget announcement that promised to clean 8,000 railway stations.
Surat and Rajkot in Gujarat and Bilaspur in Chhattisgarh have been adjudged the cleanest railway stations in a perception survey covering 1.34 lakh passengers at 407 stations.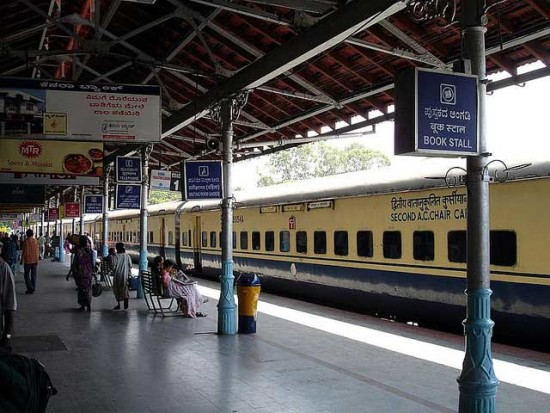 The survey was done to assess cleanliness in the ticketed areas of stations, toilets and waste management.
As per the survey shared by IRCTC, 105 stations (25 per cent) are in 'good' and 'very good' category, 166 are in 'fair' category (40 per cent) and 136 (33.4 per cent) in the last two categories of 'average' and 'below average'. The Railways have a target to put most of the stations in the top three categories.
While the survey results could vary based on user expectations and even one point here or there could make a difference in rankings, they can also push the management to meet the expectations, officials said.
The survey was conducted by TNS India and commissioned by the Railways' public sector unit, Indian Railways Catering and Tourism Corporation (IRCTC), on various parameters, including 22 on infrastructure and enabling provisions, 10 on processes and methodology and 15 on outcomes connected with cleanliness.
The parameters also included absence of stench on station premises, cleanliness of platform areas, condition of flooring surface, adequate availability of signage boards, control of flies and mosquitoes, cleanliness of advertisement hoardings, hygiene around vending stalls, among others.
"How to use toilets will have to be a big campaign for train users. We need partners, such as companies through their CSR activities, MPs for funds, and NGOs," Minister for Railways Suresh Prabhu told a conference.
Surat, Rajkot, Bilaspur stations top Railways cleanliness survey