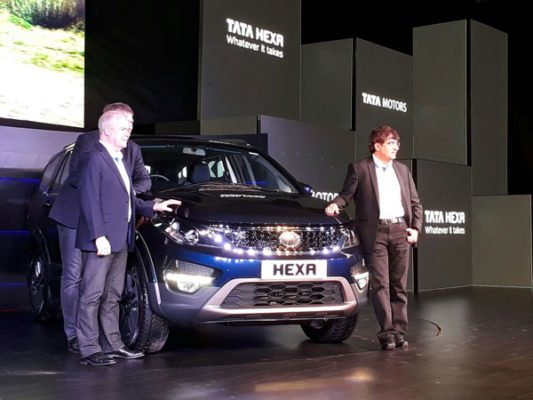 Make way for Tata Motors' new Lifestyle vehicle –'HEXA'. Starts at INR 12,08,798 lakh, ex-showroom Maharashtra
Tata Motors today announced the commercial launch of its much awaited 'lifestyle vehicle' HEXA – a power packed, feature loaded and adrenaline pumped vehicle, designed for those with an active and dynamic lifestyle. Based on a new versatile platform – the HEXA is a complete vehicle package, with an exceptional combination of design, luxury, off-road and on-road capabilities, boasting modern and exciting architecture, plush interiors and next-generation connectivity and performance related features, enhancing the functionality of the vehicle.
The HEXA is introduced at a starting price of INR 12,08,798 lakhs, ex-showroom Maharashtra for the Manual Transmission variant and INR 14,98,382 lakhs, ex-showroom Maharashtra for the Automatic variant and will be available in over 300 sales outlets, across the country.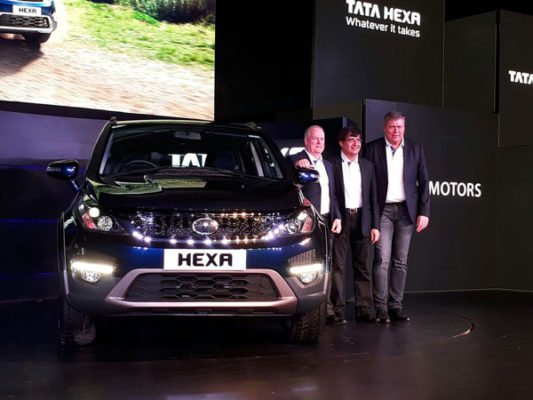 With an emphasis on design and drivability, the HEXA boasts aggressiveness, delivering absolute comfort, personifying Tata Motors passenger vehicle business unit's newly defined 'IMPACT design' language.
The vehicle features a new first-in-segment 'SUPER DRIVE MODES' system, to provide customers with a pleasurable, comfortable and dynamic driving experience. This 'Super Drive Modes' system allows the driver to seamlessly switch between four different driving modes – Auto, Comfort, Dynamic and Rough Road, for enhanced ride comfort & stability over different terrains. The new system is a flawless combination of the vehicles Engine performance, new-generation Electronic Stability Program (ESP), Torque on Demand (TOD) and the vehicles Instrument Cluster display and ambient lighting, that can be activated through a well-placed rotary knob, on the center console.
Equipped with Tata Motors 'CONNECTNEXT Infotainment system', the HEXA has an ergonomically placed 5″ touch screen exclusively designed by Harman™, with 10 JBL™ branded speakers, featuring voice recognition and smart phone integration. The ConnectNext App suite includes, NAVIMAPS App, Juke-Car App, Tata Smart Remote App and Tata Smart Manual App.
Present at the launch, Mayank Pareek, President – Passenger Vehicles Business Unit, Tata Motors, said, "Ever since its first showcase as a concept, the HEXA has generated a great amount of curiosity and excitement and customers are sure to find value and prestige that goes beyond their expectations. With HEXA we have taken a leap in bringing in the most advanced technologies and first-of-its-kind features, crafted with precision, representing the change that is underway at Tata Motors. We are confident that this complete package will be an instant hit in a highly popular but immensely competitive segment."
Speaking at the launch, Guenter Butschek, Chief Executive Officer & Managing Director, Tata Motors, said, "The launch of HEXA, marks another milestone for us in a firework of new product launches, addressing a larger part of the PV market in India. With the recent changes witnessed in the passenger vehicle segment, the timing was ripe for Tata Motors to make an impact in the UV category. The HEXA comes with a very bold statement, 'Whatever it takes' which also connects well with our transformation journey. The road to reposition us goes beyond products and involves pursuing new approaches, technologies, business models and partnerships in order to actively design the future of mobility across the country."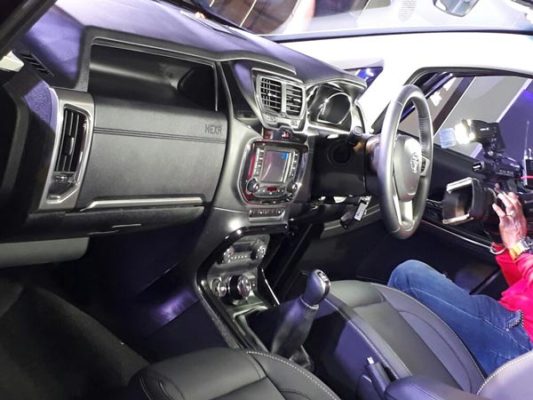 PREMIUM CUSTOMER EXPERIENCE
A 24X7 Toll-free Hexa Premium Desk, manned by specially trained relationship managers to provide real time response to HEXA customers.
A 24*7 live Web Chat service
Personalized service experience including test drives at preferred locations
Delving into digitization, the company has also introduced Tata Motors Service Application (TMSA) to help customers improve the overall service experience, making it quicker and more efficient at service centres by eliminating the process of physical filing of service details.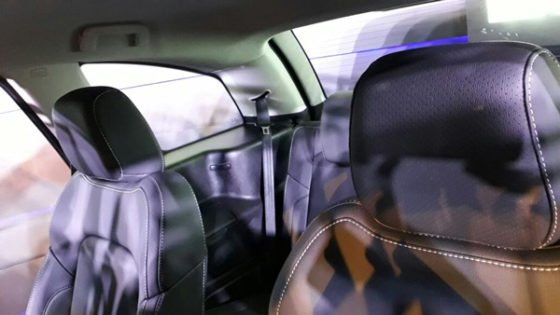 WARRANTY
HEXA comes with a Warranty Policy of 3 years or 1,00,000 kms, whichever is earlier. Additionally, customers will be offered an Engine Warranty of 3 years or 1,50,000 kms, whichever is earlier.
Extended Warranty for the fourth and fifth year at competitive prices.
The periodic Service Schedule at 10,000 kms or 6 months, whichever is earlier.
Oil change at an interval of 20,000 kms or 12 months whichever is earlier.
ANNUAL MAINTENANCE CONTRACTS (AMC)
Hexa customers will receive two attractive AMC packages at competitive prices:
Gold AMC: Scheduled maintenance services ranging from 20,000 kms to 1,50,000 kms – labour, parts & consumables, unexpected repairs viz. clutch, brake pad, brake liner, suspension, belts, wiper, Wheel Alignment, Wheel Balancing and other Wear & Tear items.
Silver AMC: Scheduled maintenance services, ranging from 20,000 kms to 1,50,000 kms– labour, parts & consumables.
Tata Motors launches Tata Hexa – Exclusive Pictures