Wipro Ltd. a leading global information technology, consulting and business process services company, today announced that it has been chosen by Thames Water, the United Kingdom's largest water and waste water services provider, to transform the utility company's customer service and retail billing capabilities.
Thames Water serves 15 million customers in London and the Thames Valley region. As part of this multi-year contract, Wipro will be developing new IT systems and processes to help Thames Water improve customer experience and drive operational efficiencies.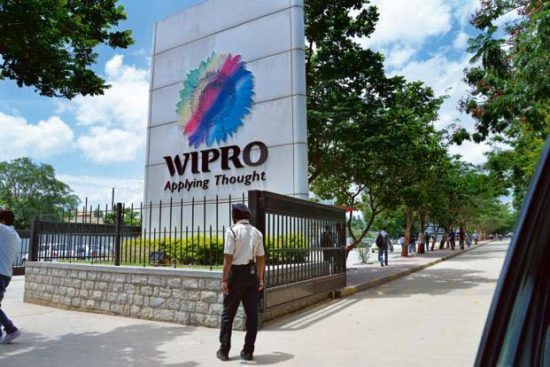 A significant objective of this transformation programme is to enable Thames Water to compete effectively in the new Open Water deregulated market. From April 2017, 1.2 million business / non-household customers in the United Kingdom will have the right to choose their water supplier, making it the largest retail water market in the world.
To achieve this milestone, Wipro will help Thames Water implement a fast-paced SAP® industry solution for utilities billing, along with a new market integration gateway and a cloud-based customer relationship management (CRM) platform using SAP Hybris® Cloud for Customer. This deployment will leverage the SAP-qualified Wipro SaFeWater Rapid Deployment Solution, which has pre-built water industry-specific business processes to support the accelerated delivery of complex transformations.
This programme will replace a twenty-year old legacy billing platform and is designed to help simplify customer experience and introduce greater flexibility for Thames Water, which are much needed for an agile and digital retail business of the future.
Wipro is working in partnership with EY, to support the business change and readiness aspect of this transformation programme.
Speaking about this programme, Ian Cain, Managing Director, Customer Service and Retail, Thames Water, said, "We have embarked upon an energised journey to improve customer satisfaction and the efficacy of services that our customers derive from our business. As part of this journey, we are extremely pleased to partner with Wipro to transform our retail business processes and the underlying technology platform. The integrated solution that will be rolled out is intended to help Thames Water capture a single and unified  view of each customer and will thereby, provide us with deeper insights about them, through analytics. This will enable us to have more meaningful interactions with our customers and help us serve them better."
Anand Padmanabhan, President, Energy, Natural Resources, Utilities & Construction SBU, Wipro Limited, said, "This is an important partnership for us and we are excited about helping Thames Water transform its Retail business. This engagement will leverage our strategic alliance with SAP and will draw upon insights from our experience of working with 20+ water utility clients, across the globe. Wipro SaFeWater, an SAP-qualified rapid-deployment solution for water utilities will help fast track delivery and reduce the risks and costs associated with a retail transformation of this scale."
Stephen Church, Energy Markets Leader, Advisory, EY said "EY is proud to support Wipro and Thames Water in transforming the utility company's Retail business and positioning Thames Water strongly for the market opening in 2017."
Thames Water Selects Wipro as a Partner for Retail Billing and Customer Service Transformation