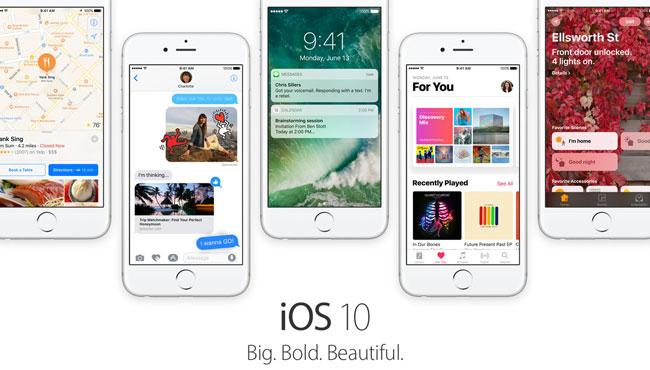 US-based technology giant Apple at its annual Worldwide Developers Conference (WWDC) in San Francisco on Monday announced revealed iOS 10.
The OS will not be available to customers until later this year. The company rolled out the developer betas on Monday and said public betas for non-developers will follow in July.
The iOS 10 will be supported on iPad 4th generation, iPad Air, iPad Air 2, iPad Pro, iPad mini 2, iPad mini 3, iPad mini 4, iPod touch 6th gen, iPhone 5, iPhone 5c ,iPhone 5s, iPhone SE, iPhone 6 iPhone 6 Plus, iPhone 6s and iPhone 6s Plus.
Alongside OS betas, Apple also launched Xcode 8 which is in all-in one development suite for iPhone, iPad, Mac, Apple Watch and TV.
The new IDE features extensions to customize the coding experience as well as runtime alerts, new Memory Debugger and accelerated Interface Builder. Developers can download the new Xcode from Apple's developer portal.
Apple also rolled out a new file system for storage for all its products.
The Apple File System (APFS) is the next-generation file system designed to scale from an Apple Watch to a Mac Pro, the company said.
APFS is optimized for Flash/SSD storage and engineered with encryption as a primary feature.
Apple launches iOS 10, Xcode 8