Biz2Credit Partners With TaxSpanner, to Boost Financing Success for Individuals and SMEs in India
New Delhi: Biz2Credit, a leading online resource in personal and small business finance, announced a marketing partnership with TaxSpanner, one of India's largest and most trusted company that offers online preparation and filing of Income Tax Returns (ITR) for individuals and businesses.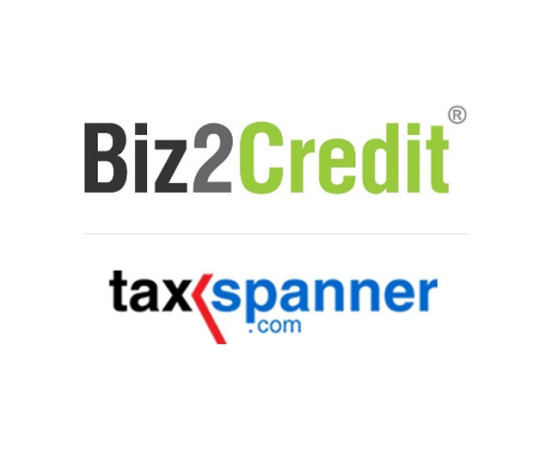 Through this partnership, Biz2Credit and TaxSpanner will leverage their client channels to offer customized services that will holistically grow their companies. Individuals who are seeking finance can also benefit from this tie-up. It marks a positive start of a mutually beneficial relationship between the two entities to drive greater success in small business and personal finance.
"Our agreement will ultimately enable individuals and entrepreneurs to access personal and business finance more efficiently," suggests Biz2Credit CEO Rohit Arora. "We're always seeking opportunities to enhance the experience of our clients and we are pleased to be able to provide them with a valuable resource on our platform."
Further, TaxSpanner's business clients will receive access to a wide range of technology products and services, including data and risk analytics through Biz2Credit's patented BizAnalyzer™ Score, enabling lenders to process transactions with an enhanced level of confidence.
"Tax professionals often serve as trusted advisors related to matters of personal and business finance for clients who are starting or growing their businesses," said Ankur Sharma, CEO TaxSpanner. "One area where we can be helpful is by guiding clients through personal and small business financing process through the expertise of our partners at Biz2Credit."
Financing on Biz2Credit's platform ranges from INR 3 lakhs to 30 crores and can be coordinated in as little as 24 hours for personal finance, working capital, commercial real estate and other applications. For more information on Biz2Credit's online lending marketplace, visit http://www.biz2credit.in/
Biz2Credit Partners With TaxSpanner