Cisco Chooses Pune for Second Global Delivery Center
Underlining commitment to India's digitization, Cisco expands footprint of its Maharashtra operations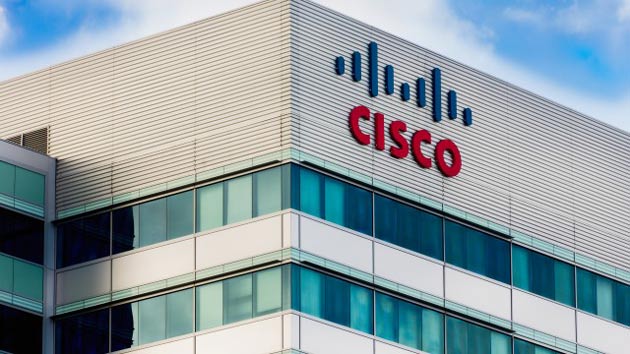 Pune: Cisco today outlined the next phase of its investment in India by expanding its Pune operations and launching the Cisco® Global Delivery Center. The opening of the Global Delivery Center in Cisco's 172,000 sq ft Pune office is a strategic move by the company to support customers globally and in India. With the new Pune centre, India will be the only country in the world where Cisco will have two global delivery centres.
Providing the best experience for customers is vital for Cisco. The opening of this center will enable Cisco to get closer to its customers, thereby allowing Cisco to expand its current delivery capacity leading to increased customer satisfaction. The centre will help to proactively explore potential service growth opportunities, especially in Maharashtra.
Cisco chose Pune as the site for the new delivery center due to its mutiple attributes – the city's strategic location, its supportive government and digital transformation vision, deep technical talent and excellent communications infrastructure. Through the successful operation of the Pune center, Cisco hopes to bring new opportunities, new businesses and great service experiences to a broader customer base. The centre will help deepen the local expertise in advanced digital technologies and contribute to Pune's economic growth. The delivery center in Pune will focus on customers embracing digitization including leading Indian and global telco operators, insurance and finance institutions, as well as consumer goods companies – most of them operating on a global scale. The Pune center plans to double its headcount in the next two years.
The Pune delivery center builds on the success of the Global Delivery Centre at Cisco's Bengaluru site which also includes a Network Operations Center that allows engineers to proactively monitor and report any detected anomalies in the customer's network.
Cisco's digitisation strategy is a long-term commitment to a partnership with national leadership, industry, and academia to deliver real outcomes faster and more effectively. It aims to accelerate the national digitisation agenda, grow GDP, create new jobs, and invest in sustainable innovation ecosystem across public and private sectors.
Supporting Quotes
"The Cisco Global Delivery Center in Pune plays a key role in our global strategy to execute global advanced services business along with providing services to India..We believe the Pune center will set the global standard in terms of its ability to attract talent, deliver the quality of the services, and achieve customer satisfaction. This center enables Cisco to share its global best practices and cutting-edge technologies with local customers and provide great services for a broader customer base," said Sanjay Pal, Vice President, Advanced Services. Cisco Inc
"The Global Delivery Center in Pune reconfirms our commitment for a long lasting partnership with our customers and the Maharashtra Government. This center has been designed to provide the best experience as well as services and products along with local innovations to our customers. The Maharashtra government has a powerful vision to be a digital state, create smart cities and transform the delivery of citizen services. With today's announcement we are excited to play a role in enabling Maharashtra's digitization, creating employment opportunities for engineering and business professionals, while contributing to the knowledge economy in the state," said Dinesh Malkani, President, Cisco India & SAARC.
Cisco opens second global delivery centre in India