Thailand on Thursday invited Indian companies to invest in Thailand as trade between the countries is quite low and there is room for more cooperation.
"Trade between two countries is quite low and there is room for more cooperation between Thailand and India," Thailand Board of Investment Deputy Secretary General Chokedee Kaewasang said here.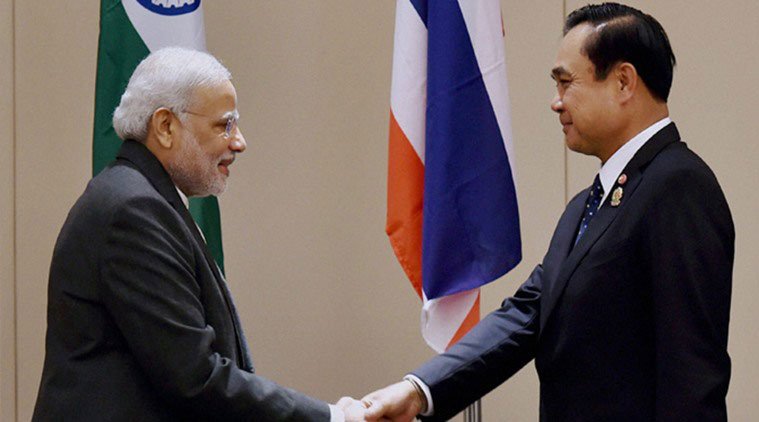 "Thailand and India are in unique position to help each other. Thailand will help India in getting access to ASEAN," he added.
Kaewasang said over $200 million has been invested by Indian companies in Thailand in last two years.
The Deputy Secretary General said by 2022, the Thailand government will invest $53.4 million in improving infrastructure.
"The government has identified so called next generation industries to enhance our competitiveness," he said.
Stressing that the Thailand government is focusing on digital infrastructure as well, Kaewasang said his government plans to invest $12 billion in digital infrastructure.
Speaking at the same occasion, Thailand Board of Investment Executive Director Bonggot Anuroy said if Indian companies will import material into Thailand then the Thailand government can exempt import duty.
She further said if any foreign company will establish international headquarter (IHQ) in Thailand then they will get special tax incentive up to 15 years.
Meanwhile, Thailand Prime Minister Prayut Chan-o-Cha arrived India on Thursday on a three-day visit with an aim to deepen bilateral cooperation in areas of trade and investment, defence, security and tourism.
Chan-o-Cha will have extensive talks with Prime Minister Narendra Modi tomorrow during which both sides are likely to explore ways to expand maritime security cooperation, deal with threat of terrorism and boost trade.
Issues related to the proposed Free Trade Agreement between the two countries are likely to figure in talks. The volume of current annual bilateral trade between the two countries is nearly billion 8* and both sides are keen to expand it further.
Thailand seeks more investment from Indian firms