Dell's New Latitude Series Laptops Now Available For Order
Dell India on Wednesday (Mar 9) launched a new Dell Latitude portfolio that has the thinnest business-class Latitude 13 7370 Ultrabook and the Latitude 12 7275 2-in-1 detachable Notebook for professionals on the go.
The Dell Latitude 13 7000 Series Ultrabook is available at a starting price of Rs 79,999. Dell Latitude 12 7000 Series 2-in-1 is available at Rs 87,999 while the Dell Latitude 11 5000 Series 2-in-1 is available starting at Rs 59,999, said the company in a statement.
The portfolio also has the revamped Latitude 3000, 5000 and 7000 series for the Indian consumers.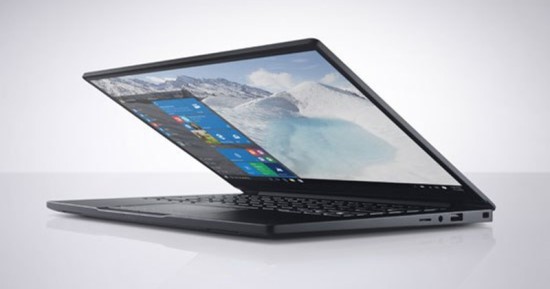 According to the company, the new Dell Latitude range meets the demands of business users by providing them the perfect blend of industry-leading security, manageability and reliability features, encased in stunning design with an InfinityEdge display and premium materials.
"The new Latitude range highlights the evolution the brand has undergone, focusing not just on performance but also on design and user appeal." said Indrajit Belgundi, director and general manager, Client Solutions Group, Dell India.
The Latitude 3000, 5000 & 7000 Series bring unique benefits to fit the requirements of the increasingly versatile roles played by professionals in the evolving workplace.
"With the new Latitude line, we are building customer trust and allowing users to identify with Latitude as a brand that is designed for them," said Sudharsan R, director, marketing, Dell India.
The Dell Latitude 13 (7370) 7000 Series Ultrabook is the world's smallest 33 cm (13) business-class Ultrabook.
Built using layers of unidirectional 40 ton carbon fibre, the same materials used in applications like spacecraft and aerospace, the Latitude 13 can endure the rigor of heavy business-use while maintaining an attractive allure.
While Dell Latitude 3000 series is available at Rs 44,999, Dell Latitude 5000 series can be bought at Rs 54,999 and Dell Latitude 7000 series at Rs 64,999.
Dell launches sleek Latitude series in India