Future Group has partnered with Bajaj Finance to enable and empower customers to convert all their purchases from any of the Future Group brands into EMIs.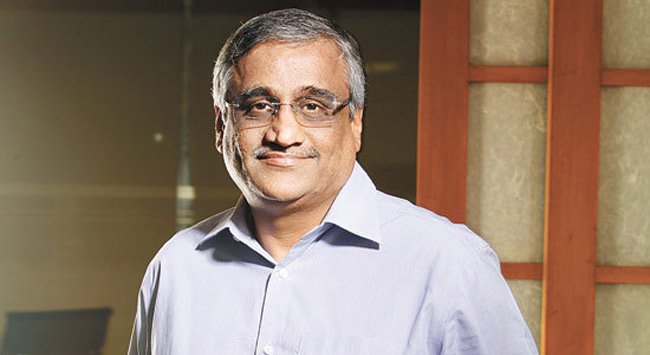 The credit facility available to customers on a minimum invoice amount is Rs. 5,000 stretching up to a maximum of Rs 3 lacs, and the tenure of loan would be three months to 2 years.
With this tie-up, easy EMI finance would cover the complete spectrum of customers' lives – from grocery and household essentials to fashion and accessories, from small appliances to consumer durables, and from furniture to furnishing.
Both companies have also unveiled a co-branded EMI Network card which will allow customers to convert their purchases into EMI in real time, at the point of sale by swiping the card at the POS machine. The smart purchase facility will also be available on existing EMI Card for customers of Bajaj Finance Limited.
Speaking on the occasion, Sanjiv Bajaj, Vice Chairman, Bajaj Finance Limited said, "We are driven by the pursuit of excellence. Both Future Group and we believe in the potential of technology to disrupt the status quo and build large scale, sustainable businesses. Connect access to credit with growth in urbanization, the changing demographics, and rising aspirations, and you are ready to disrupt retail once again".
"The next big wave of consumption in this country will happen through credit only. We have a vision to have one crore customers shopping for Rs one lakh annually at our stores and this idea will make us achieve that goal. I believe Bajaj Finance Limited is the best partner that can enable this in the quickest time possible," said Kishore Biyani, Group CEO, Future Group.
Commenting on the launch, Rajeev Jain, MD & CEO, Bajaj Finance Limited, said, "We have invested deep in technology and process innovation to create long term, sustainable advantages. This has allowed us to create win-win propositions for all members in the ecosystem. Our Existing Member Identification (EMI) card enables customers to avail instant credit allowing them to choose how they pay on all their purchases. We are looking at substantially enhancing our sales finance business by foraying into newer categories."
As a market leader in consumer durable finance category, Bajaj Finance ventured into retail EMI finance over a month ago and has already rolled out partnerships with over 350 brands across retail fashion, travel and small appliances in top 15 cities in India. With its partnership with the Future Group, this is the first time the company is venturing into financing grocery and fashion purchases.
Bajaj Finance has also agreed to enter into a corporate agency arrangement with Future Generali India Life Insurance to offer its suite of life insurance products to their customers with an objective of offering best possible life insurance solutions to their customer base.
Future Group partners with Bajaj Finance