Tiger Global, Yuri Milner lead funding round in NestAway; firm plans to use the investment to scale up operations and build technology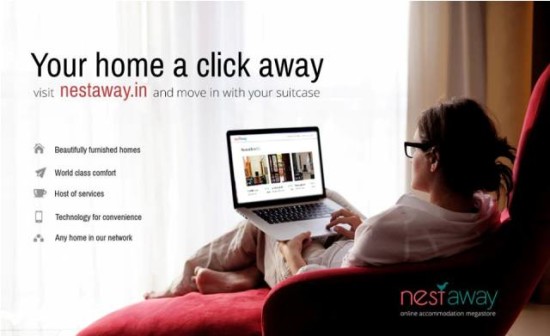 Mumbai: Bengaluru-based home rental company NestAway Technologies Pvt Ltd. has raised $30 million in Series C, or third round, funding, the company said on Sunday (Mar 17).
The round was led by American investment firm Tiger Global, Yuri Milner—founding partner of DST Global—and IDG Ventures India. Flipkart Ltd's former head of operations, Sujeet Kumar, also participated in the investment round.
Tata group chairman emeritus Ratan Tata had participated in the previous round of funding. NestAway has previously raised $13 million from two funding rounds.
The firm, founded in 2015 by Amarendra Sahu, Smruti Parida, Deepak Dhar and Jitendra Jagadev, is looking to use the funds to scale up operations and build technology. With a focus on homes for single professionals, it now plans to extend its services to families looking for homes.
"NestAway's customized strategy has demonstrated the potential to transform India's rental housing market by leveraging a long-term view of the owner-tenant relationship. By emphasizing the highest quality of customer service and satisfaction, NestAway is developing an annuity-based e-commerce model at scale," Lee Fixel, partner at Tiger Global, said in a statement.
NestAway manages a homeowner's rental property throughout the rental life cycle, from showing the house to a prospective tenant and closing the rental agreement to collecting rent on the owner's behalf and assisting the tenant and owner during move-out. The company charges a small percentage of the monthly rent it generates from the house as commission.
"NestAway's mission is to make city housing available and affordable at scale. This is akin to solving for good roads or water in a city that requires partners who are equally inclined to help build a fundamental social infrastructure in India. Together,we will reimagine housing for India with empathy," co-founder Sahu said in a statement.
The company has worked with over 10,000 users across Bengaluru, Delhi, Pune and Hyderabad. It plans to reach out to a million users in the next two to three years.
Home rental firm NestAway raises $30 million