UAE-based Lulu Group to invest Rs. 5,000 crore in India by 2020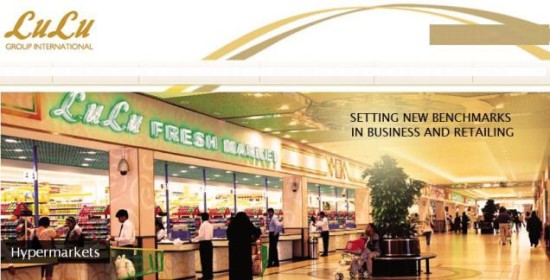 New Delhi: Lulu Group, a Middle East retail chain of hypermarkets, announced it would invest Rs. 5,000 crore in India. By 2020, the group plans to open shopping malls across the country.
The company has already decided to build mega shopping complexes in Chennai, Thiruvananthpuram, Bengaluru and Hyderabad. In addition, it plans to infuse Rs. 2,700 crore towards opening additional 12 hypermarkets in Saudi Arabia. The group at present has 14 hypermarkets in the Arab state, Press Trust of India reported.
"We are planning to invest Rs 5,000 crore in India over the next four years. The business environment in India has improved significantly. A lot of restrictions are moved to facilitate investment. The best thing the new government has done to treat all NRI investment as domestic investment," Indian businessman Yusuff Ali MA, managing director of Lulu Group, was quoted as saying by the agency.
Ali also said the government's decision to consider NRI investment as domestic investment would go a long way in helping India get investment from its NRI community. The company's annual turnover is approximately $5.5 billion.
"We have got India's biggest shopping mall in Cochin. Now we have decided to set up one shopping mall in Thiruvananthapuram, one in Bengaluru, one in Chennai and one in Hyderabad. I am a shopping mall man," Ali was quoted as saying by PTI.
The group has 124 shopping malls globally with operations in 30 countries, including Bahrain, Kuwait, Oman, Saudi Arabia, UAE, Egypt and Yemen, among other countries, and employs 35,000 people.
Lulu Group to invest Rs. 5,000 Cr