Pepperfry.com, India's No.1 Furniture and Home marketplace has reached another key landmark on its journey towards becoming India's Furniture and Décor destination. In less than 5 years since it began operations, Pepperfry has processed more than 3 million customer shipments, the first Furniture eCommerce Company to have crossed this milestone.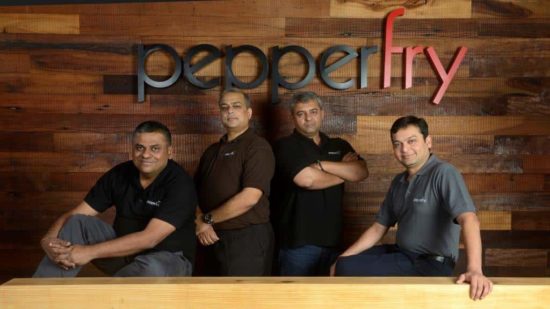 Pepperfry is helping create happy homes across our country through its widespread delivery and service capabilities. The longest trip for a piece of Furniture bought on the portal has been across 2,835KM of Indian roads from a merchant in Jodhpur, Rajasthan to a buyer in Agartala, Tripura. The heaviest piece of furniture shipped by company was a 222 Kg solid wood wardrobe shipped from Jodhpur, Rajasthan to a customer in Pune.
Pepperfry's specialized large item delivery fleet of more than 400 vehicles operating from 16 hubs across India today serves customers in 500 cities. Pepperfry also provides assembly and installation support to customers through a team of more than 250 carpenters across major towns and cities.
Thr Company vision is to help 20 Million customers create beautiful homes by 2020. In keeping with this vision, Pepperfry has recently expanded its bouquet of services to include specialized home interior design consulting through the Pepperfry Bespoke initiative and through a network of portals experience centers.
ABOUT PEPPERFRY.COM
Pepperfry is India's leading Furniture and Home products marketplace, offering customers an unparalleled selection of amazingly priced Home products and a consistently great shopping experience. The company managed marketplace helps thousands of entrepreneurs and merchants sell to millions of discerning customers across India and the world.
Pepperfry Reaches 3 Million Shipments Milestone