Ramboll India, today announced the appointment of Vidya Basarkod as the Director of its Gurgaon-based Engineering Centre.
Ramboll opened its India Engineering Centre in Gurgaon in June 2014. The Centre serves as a cornerstone for Ramboll's strategy to bring sustainable engineering solutions to the society, by combining the best engineering talent available in India with global multidisciplinary expertise.
A civil engineer by profession with a Masters in Structural Engineering from Indian Institute of Technology, Bombay, Vidya will bring over 30 years of rich work experience to her role at Ramboll.  As the Director of Ramboll Engineering Centre (REC), Vidya will help advance the Centre's mission of acting as the powerhouse of engineering excellence by ensuring profitable operations and maintaining its commitment to Ramboll's Global Business Units.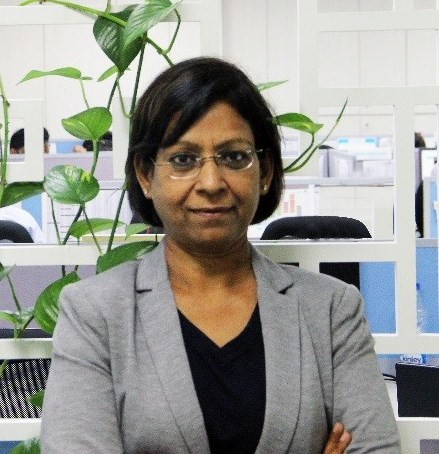 Making the announcement, Pawan Maini, Managing Director of Ramboll India and the Ramboll Engineering Centre said: "Vidya's in-depth knowledge in areas of business, talent, project and client management will make her a great asset for the Centre. The industry insight and engineering expertise that she brings with her will benefit all our employees, stakeholders and the clients. I am confident that under her leadership, REC will strengthen its role in Ramboll's overall growth strategy."
Speaking about her new role, Vidya said: "I am very excited to be a part of Ramboll. The Ramboll Engineering Centre serves as a crucial engineering hub to some incredible projects across the globe. This gives us an immense opportunity to raise the standards of engineering excellence across the world, by contributing with our local unparalleled engineering expertise."
Previously, Vidya was Head of Sales and Marketing, Business Development and Customer Service for Jaypee Infratech Limited. Prior to Jaypee, Vidya led the offshoring design services department at Mott MacDonald. She was also part of the leadership team at Reliance Infrastructure.
Ramboll Appoints Vidya Basarkod to Lead Ramboll's Engineering Centre