Bangalore: Online cab aggregator Uber, which launched UberMOTO, a bike taxi service in Bangkok a week ago, has now launched the service in Bangalore. This was first reported by ET. Uber confirmed the development to MediaNama and said that the pilot would take place in the areas of Indiranagar, Ulsoor, Koramangala, Basavangudi, Sarjapur, Whitefield, Banaswadi, Yeshwantpur and Vijay Nagar among others, with plans to expand to other areas soon.
Bike owners/riders will become drivers on UberMOTO
UberMOTO will work through the same Uber app and will cost a minimum of Rs 15, followed by Rs 3 per km. As a promotion, the company is giving free rides worth Rs 100 for first time users with the code uberMOTOBLR.
People who own and ride bikes can also sign up to become drivers on the platform and the service will be operational from 7AM to 9PM. It seems that Uber is offering helmets to those who have signed up on the platform, as is required by law for the pillion rider. The bike ride can be paid for using cash, credit or debit cards, mobile wallet or Airtel money. The ET report mentions that Uber will charge the bike rider a 20% commission on each ride.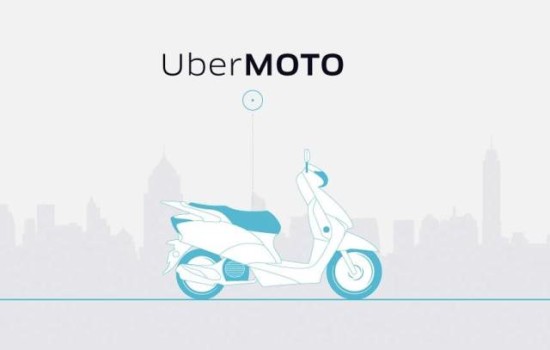 Bikes take up the largest chunk of vehicles in Bangalore
According to Bangalore Traffic Police, the largest share of vehicles in the city are bikes, at 69.1% (3,841,139), followed by light motor vehicles (including auto rickshaws, cars, jeeps, taxis and delivery vans) at 20.5% (1,141,455) as of 31 March 2015. The total vehicle count in the city is over 5.5 million. In comparison, as of September 2015, the city has only 6,423 buses and a daily ridership of over 5 million. Bangalore has a population of 8.42 million.
The Traffic Police site adds that vehicle population has grown by 7-10% annually, where bikes and cars make up 90% of the total registered vehicles on the street. It adds that bikes account for 70% of the total volume, followed by cars at 15%, autos at 4% and the remaining 8% by buses, vans and tempos.
Bike taxis legal only in Haryana and Goa: Its important to note that in November, Haryana followed Goa's suit to allow bikes as a mode of public transport, letting users get bike rides from either their apps or from bike taxi stands in the city, complete with a uniform and helmets. These are the only 2 states in India where it is legal to have bike taxis.
Bike taxis in India:
– Last month, Noida-based bike taxi app N.O.W raised an undisclosed amount in seed funding from investment banking firm Maple Capital Advisors.
– In January, Bikxie raised an undisclosed amount of angel funding from two individuals, one from the Middle East and one from India.
– M-taxi launched in Gurgaon in December last year.
– Baxi Taxi launched in Gurgaon in the same month. Currently, it claims to have 300 bikes across Gurgaon and Faridabad, 50,000 registered users and done over 75,000 trips since launch.-Medianama
Uber launches bike taxi UberMOTO in Bangalore