New Delhi: Verint Systems Inc. (Nasdaq: VRNT) has been recognized as the "Contact Center Application Vendor of the Year" during Frost & Sullivan's India ICT Awards ceremony in Mumbai on June 2.
Frost & Sullivan Awards are part of a global program that recognizes outstanding industry achievements by companies across the world. In its 14thAnnual ICT Awards, it followed a rigorous measurement-based methodology to select its 2016 winners. Evaluation criteria included an analysis of each companies' market share, business strategy, leadership in new product introduction and innovation, breadth of solutions, product/service value and major customer acquisitions.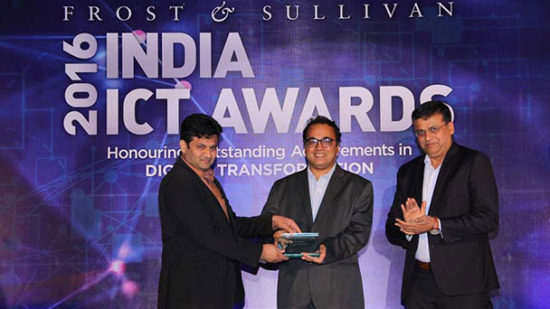 "Verint led the Contact Center Applications market in India with significant strength over the past 12 months," says Benoy C S, ICT Practice, Frost & Sullivan. "Key to this success is the impact its solutions have in helping organizations drive operational excellence and cater to the ever-changing dynamics of customer interactions, while also continuing to innovate. Additionally, Verint's strong global partnerships with leading contact center vendors, as well as service providers in India, have strengthened its penetration across the Indian contact center application market."
"Verint is delighted to receive this industry honor, which reinforces our focus on compelling customer engagement optimization solutions that help organizations differentiate their approach, heighten customer experiences, enhance offerings, streamline operations and drive revenue," adds Anil Chawla, Managing Director, India, Verint Enterprise Intelligence Solutions.
Verint Receives 2016 Frost & Sullivan India ICT Contact Center Application Vendor of the Year Award