NHAI has written to the Delhi government asking it to appoint a competent authority of land acquisition (CALA) to complete construction on the Delhi side of Dwarka Expressway, which is now likely to be completed as a national highway.
Union transport minister Nitin Gadkari gave in-principal approval to convert Dwarka Expressway into a national highway, during the Happening Haryana summit in March. On April 5, the Haryana government had given its consent to declare this road as a national highway.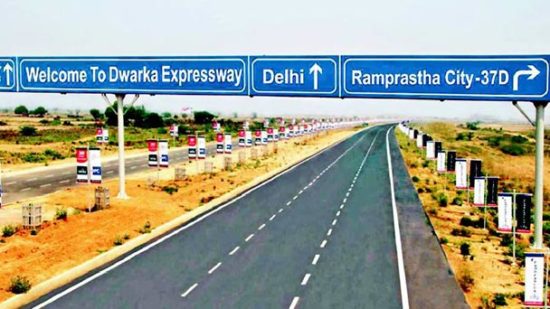 NHAI is now working on a detailed project report and will soon start land acquisition in Delhi and Gurgaon, to complete the expressway that has already missed six deadlines. CALA will acquire land under NHAI Act, i.e. for national interest, which would make the process relatively easier.
The expressway will cover a 27km stretch between Dwarka in Delhi and NH-8 in Gurgaon. It will start from Shiv Murti on NH-8 in Delhi and end a kilometre before Kherki Daula on NH-8. Of its 27 km, 18km will be in Gurgaon and 9km in Delhi.
The route will need Delhi to acquire land in eight villages – Rangpuri, Samalkha, Nangal Dewat, Mahipalpur, Bharthal, Pochanpur, Bijwasan and Bamnoli. A majority of work in the Gurgaon section is already complete, barring New Palam Vihar and Kherki Daula.
NHAI project director Ashok Sharma said, "We've asked Delhi to sanction CALA. As soon as it's appointed, land acquisition will begin and the project initiated."
"To acquire land quickly, notification will be made under NHAI Act," he added.
NHAI asks Delhi to set up panel for speedy e-way work